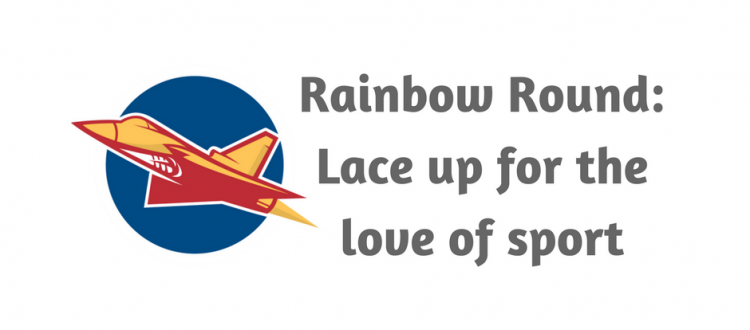 JETS LACE UP FOR THE LOVE OF SPORT
The ECU Jets Mens AFL team will participate in "Rainbow Round" for our round 1 home clash against Piara Waters on Saturday the 8th of April.
All players will wear rainbow shoelaces and rainbow socks in support of the "lace up for the love of sport" campaign championed by Skins.
Trent Barron CEO said, "this is an amazing opportunity for our club to use sport as a vehicle for social change and I am proud of the eagerness to support this initiative from all levels of leadership at the club."
The Jets leadership team would like to acknowledge Skins & the ECU Student Guild for their support with this great initiative.
LGBTI prejudice is still a problem in sport – and that's unacceptable. Discrimination is robbing us of talent on the field and hurting fans off it.
If you love sport, Rise Up and lace up to make everyone feel welcome. Wear your laces for the Rainbow Round of Sport between Thursday 6 April and Sunday 9 April 2017.
The 2015 international study 'Out On The Fields' highlighted just how widespread homophobia is in sport;
46% of participants believed that LGB's are not accepted in sporting culture (versus 1% that did)
73% of gay men surveyed felt that homophobia is more common in team sports than other parts of society
84% of people who took part said homophobic jokes occur "all the time", "often" or "sometimes"
It makes no bloody sense.
We won't sit on the sidelines while something like homophobia threatens to taint the sport we love.
Source: https://www.skins.net/au/rainbow-laces/